The Lego company has been inspiring builders of all ages for decades, because to this day no other toy manufacturer comes close to the design and the practical plug-in brick concept. Building a Lego car is a great activity for everyone, which is why the toy vehicles are particularly popular. 
While the other sets of the famous Danish building block company are built more for the fun of playing, Lego cars are usually real eye-catchers or collectors' items for which building is not just a means to an end. A distinction has to be made between Lego cars for children and Lego cars for adults. 
As experienced Lego builders may already know, the manufacturer divides its products into different theme worlds that are designed for different age groups. While Lego cars for children are more likely to belong to the Ninjago or Speed Champions theme worlds, the models for teenagers and adults are more likely to be found in the Technic or Creator lines. 
However, all Lego cars have one thing in common: building them is great fun!
Your checklist: The right Lego® car for you
When buying a Lego set, especially a car, it always depends on your own taste. Does the set suit me? How complicated is it to build? Always take a close look at the Lego cars you are considering buying. The age rating already tells you roughly where the journey with the respective kit could go.
As a general rule, the higher the stated starting age on the package, the more complicated and extensive the building process will be. To avoid any negative surprises when reading the Lego car building instructions, you should take a look at the following checklist before buying:
Which car models appeal to me visually?
Am I looking for a Lego car for adults or for children?
Which Lego product series appeals to me most (Creator, Technic, etc.)?
How much money am I willing to spend on Lego cars?
How time-consuming should the assembly of the Lego car be?
Once you have answered all the questions, you can start looking for Lego cars. There is a huge selection both in retail stores and online, from inexpensive and easy-to-assemble Lego cars for kids to rare collector's items for the grown-ups. In the following section, you'll find the best and most popular models for everyone to discover their passion for building Lego cars.
These 10 models are popular with builders and collectors
1. Lego® Creator Expert 10279 Volkswagen T2 Camper Van
You like retro and have a lot of fun building Lego cars? Then definitely take a look at the Volkswagen T2 Camper Van. The cute design of the set is very close to the original vehicle from the 70s, and the cheerful colours are guaranteed fun. This car even comes with details like chairs and a surfboard as accessories. The VW bus is definitely more of a Lego car for adults, and is also only recommended for assembly from the age of 18.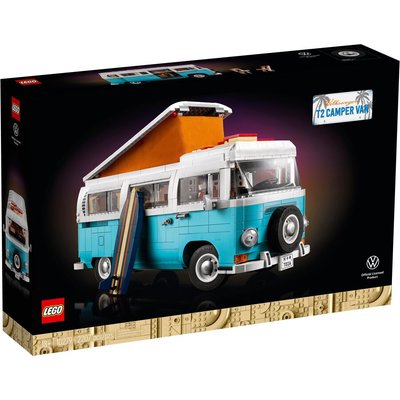 2. Lego® Speed Champions 76903 Chevrolet Corvette C8.R Race Car and 1968 Chevrolet Corvette
Can't get enough of building a Lego car and want to build two in one go? Then the Lego Speed Champions Chevrolet Set is just the thing for you! It includes the C8.R and the 1968 Chevrolet Corvette. The 512 parts ensure fun for young and old alike, because this set is suitable for ages 8 and up.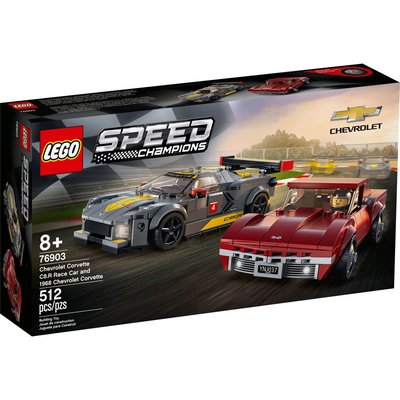 3. Lego® Creator 31127 Street Racer
For beginners and small Lego fans, sets that are uncomplicated and quick to assemble are worthwhile and bring maximum fun into the children's room. With the Creator Street Racer set, the little ones have the opportunity to build 3 different cars from 258 pieces. This set is the ideal introduction to the Lego vehicle world and the perfect gift for anyone looking for a Lego car for children.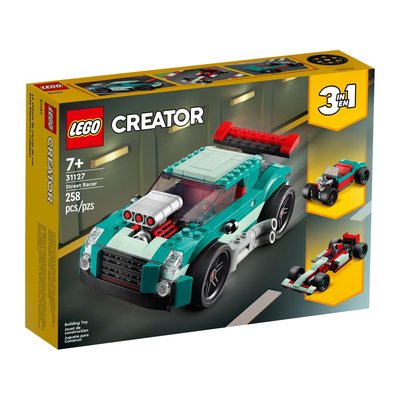 4. Lego® Icons 10274 Ghostbusters™ ECTO-1
Lego collectors and all Ghostbusters fans will certainly have their hearts beat faster with this set: The Ghostbusters Ecto-1 is the cult vehicle of the films and certainly one of the coolest Lego cars. The numerous details and the high quality of the bricks are definitely worth the price. The Lego car including building instructions will delight hobby builders with well over 2,000 parts.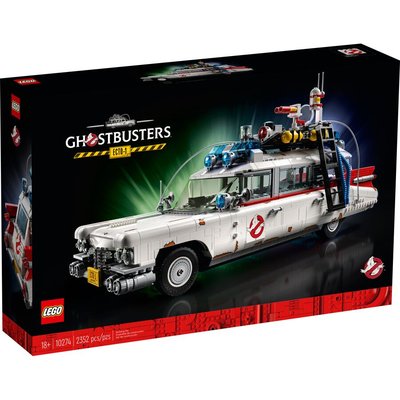 5. Lego® Creator Expert 10295 Porsche 911
For car lovers, there's nothing better than speeding around in your own dream car. One of the most popular cars in the real world is of course also available in a Lego version: the Porsche 911 from the Lego Icons series. However, this kit is more of a Lego car for adults, collectors and investors will enjoy the more than 1,400 parts and the loving details such as the engine and interior seats.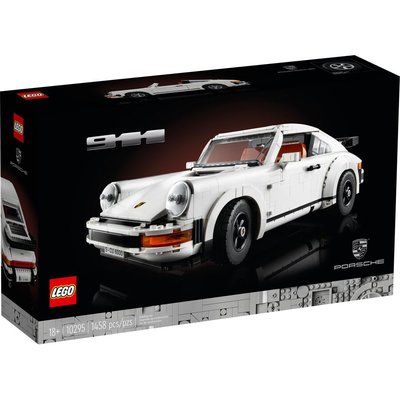 6. Lego® Batman™ 76119 Batmobile™: Pursuit of The Joker™
Building a Lego car is especially fun if the model also suits your personal taste. For little Batman fans, we recommend the Batmobile from the TV classic Batman. In contrast to the larger and more complex Batmobile Lego sets, this one features less complicated building instructions, making it suitable for ages 7 and up. This Lego car for children also comes with original Lego figures of Batman and the Joker.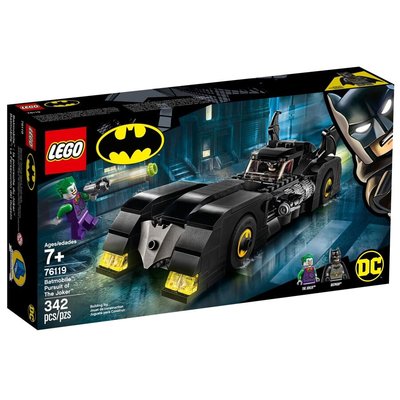 7. Lego® NINJAGO® 71737 X-1 Ninja Charger
You want to build a Lego car that can be perfectly integrated into the Lego play worlds? Then try the Ninjago X-1 Ninja Supercar. The car is suitable for small and large builders from 8 years and with a good 600 parts, you'd better not lose the Lego car building instructions!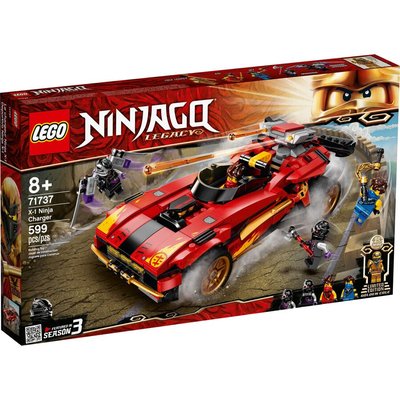 8. Lego® City 60295 Stunt Show Arena
Lego cars are your thing, but you also like the playful aspect of Lego? In that case, the Lego® City 60295 Stunt Show Arena should suit your taste. This set contains several vehicles, including two really cool monster trucks with huge tyres and two more cars, as well as ramps and a fire hoop to jump through. Finally play out your stunt adventure with the unique monster trucks at home!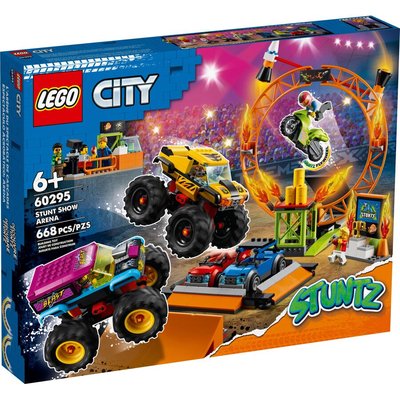 9. Lego® Icons 10300 Back to the Future Time Machine
The time machine from Back to the Future by Lego Icons is the perfect gift for any collector. This kit is something for real professionals and therefore a classic Lego car for adults. Of course, the main characters of the films Marty McFly and Dr. Emmet Brown are also included as Lego minifigures. If you can't get enough of building a Lego car, then this set with around 1,800 parts can keep you busy for a while.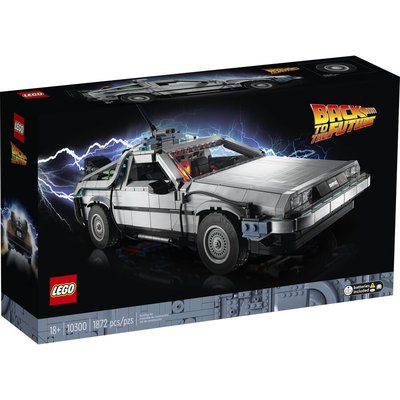 10. Lego® Technic 42110 Land Rover Defender
Are you less enthusiastic about sports cars and other speedsters? Then you should take a look at the Landrover Defender from Lego Technic. The off-road vehicle with lots of details quickly steals the show from other Lego cars. This vehicle is the perfect building set for older children aged 11 and over, teenagers and adults.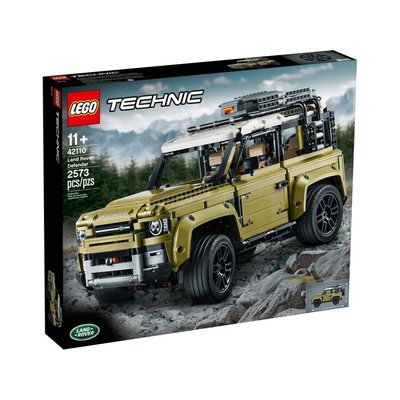 Have you already chosen one of the Lego® cars?
As you can see, you're spoilt for choice when it comes to Lego. Whether you're looking for a Lego car for the kids or you're a collector or even an investor, there should be something for you among these 10 best Lego cars. 
Lego offers new sets and creations all the time, so you should always stay up to date. In addition, your demands on Lego sets may change over time, so that you will eventually prefer other themed worlds. In general, Lego cars for children and beginners differ from those for advanced builders in the number of parts and the complexity of the building instructions. With a little experience, you can always find the right Lego car for you or someone you want to give as a gift.