Buy Lego® Friends cheap
The Lego Friends theme world has a lot to offer and is ideal for supporting children's development through playful learning. In terms of structure and theme, it is primarily aimed at young girls. Each Lego Friends set contains the popular mini dolls. The selection of sets is huge and covers all the interests of little builders. They can be combined so that their own, very individual play world can be created. In addition to vehicles and buildings, there are also a variety of animal sets, which always turn out to be a highlight.  
No matter whether it's a small gift for up to €10 or a large playset: there's a suitable offer for every budget! The Brickfact price comparison will help you find the right Lego Friends set. Thanks to the filter options, you can easily filter for sets that match your budget. With Brickfact you are guaranteed to buy Lego Friends sets at the best price! 
Lego® Friends Buildings
The Lego Friends buildings can be perfectly combined with each other according to the children's wishes. 
The Lego Friends 41704 Main Street Building is one of the largest sets in the Lego Friends theme world. In addition to a supermarket, the set has flats in which the mini dolls have their home. With an RRP of €149.99, it is at the upper end of the price range.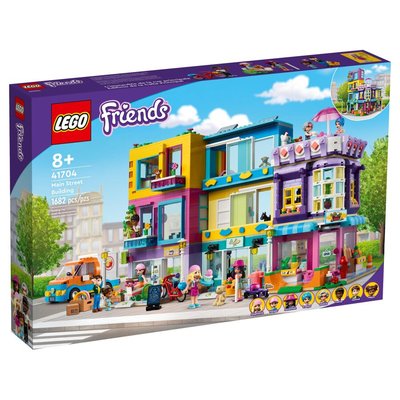 You can often buy large Lego Friends buildings at a discount of up to 35%. Check the Brickfact price comparison to find a good deal! 
Even on a smaller budget, you can find the right building for the play world of the little construction heroes. The Lego Friends 41679 Forest House is lovingly designed and affordable at the same time. With good deals, it can be bought for less than 20€.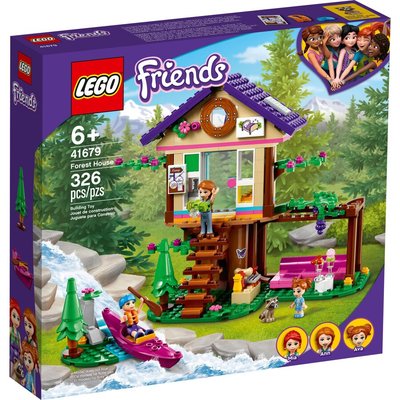 Lego® Friends Vehicles
Vehicles enhance the Lego Friends play world and give it a special flair. They are also cheap to buy: it doesn't get any better than that! There is a suitable vehicle for every budget. In the Brickfact price comparison, you can choose from a whole list of suppliers and buy your Lego Friends set at a bargain price. 
The Lego Friends 41395 Friendship Bus is particularly popular: 2 levels provide ultimate play fun!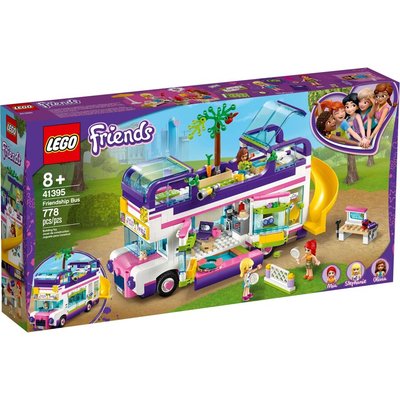 In the Brickfact app, you'll be notified as soon as there's a new offer at a special price. You can buy the Lego Friends Friendship Bus at a discount of up to 40%.
Are you looking for a small gift? You'll find the right set for that too. The LLego Friends 41694 Pet Clinic Ambulance is on sale for under €10.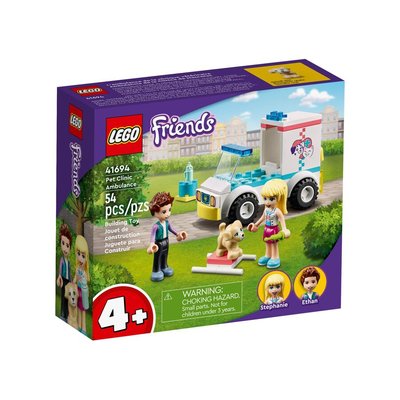 Lego® Friends Animals
What would a play world be without your own favourite animals? Children can look forward to a whole range of matching Lego Friends sets! With the help of the Brickfact price comparison, bargains are always possible. 
What would a Lego® Friends town be without a place for our beloved four-legged friends? The Lego Friends 41691 Doggy Day Care fits perfectly into the theme world and is on sale with a discount of up to 25%.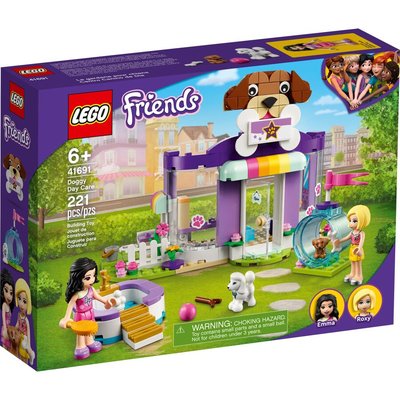 Lego® Friends Offers
With the Lego Friends theme world, children aged 6 and over can give free rein to their creativity and design their own city. And they can do this entirely according to their own ideas. In addition to large play sets with an incredible variety of games, there are also smaller sets that perfectly complement the play world.
Bargains can be made all year round. With the Brickfact price comparison, you can buy your Lego Friends set at the lowest price. If you wish, the Brickfact App will notify you about offers. This way you're guaranteed to buy your sets at the best price.