Whether you are a MOC builder or an AFOL of any kind, there's a good chance that you've thought about building your own best Lego® car or a replica of your favorite sports car model. It's such a fun project to stretch and challenge your creative muscle while also building the miniature version of the car of your dreams.
However, there are few things to consider before embarking on your own car-building journey, but don't worry - we've got you covered with this handy guide.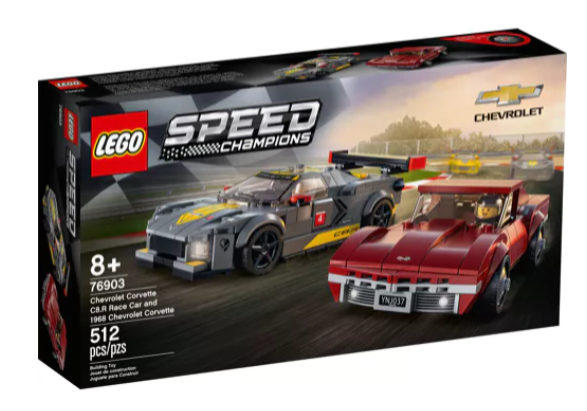 Build your own Lego® Car- Get Started
If you're new to the world of MOCs (My Own Creations), you might be wondering how to get started. Building a MOC lego car is a great way to dip your toe into the MOC pool, and it's not as difficult as you might think. Here's what you'll need to get started:
A selection of Lego bricks in various sizes and colors. You can get these from your local Lego store, or online.
A Lego baseplate. This will be the foundation for your MOC.
A Lego car chassis. This will be the frame for your car.
A Lego wheels. These will be used to make your car move.
A Lego motor. This will power your car.
A Lego battery pack. This will provide power to your motor.
A steady hand and (lots of) Patience!
The building process: Step-by-step guide
Start by finding the right baseplate for your car. You can either use a pre-made one or build your own out of Lego bricks. If you're using a pre-made baseplate, make sure it's big enough to fit all the Lego bricks you'll need for your car. If you're building your own baseplate, start with a rectangle of Lego bricks that's at least 8x8 studs.
Next, start building the chassis of your car. This is the frame that everything else will be attached to, so it needs to be strong and sturdy. Start with two long beams running parallel to each other, then attach smaller beams perpendicular to them to create a framework.
Now it's time to start adding the body of your car. Start with the front and back panels, then add the sides. Make sure the body of your car is securely attached to the chassis so it doesn't fall off when you're driving it!
Next, add any details you want on the outside of your car, like windows, doors, or a hood. You can also add stickers or decals at this point if you want.
Finally, it's time to add the wheels! Attach them to the axles on either side of your car, then put on the tires. Make sure the wheels can turn freely so your car can drive.
Tips and tricks for the perfect Lego® car
Decide what kind of car you want to build. Are you going for a sleek sports car or a tough off-road vehicle? Once you know what you want, it's time to start gathering your bricks. If you're not sure where to start, try looking at some existing Lego® sets for inspiration.
Build 6 dots wide instead of 4 if you are planning to place your cars into a lego city. That way your cars will not look big for your roads and they will have a size difference in comparison to your lego trains.
Take note of the colors and shapes of the pieces you'll need such as choosing whether to use round or square pieces. It's better to use curved slopes rather than normal slopes for the hood to give it a more soft and sleek finish.
Skip the pre-made lego car base. These pieces can limit your ability to create an exterior and shape that match your vision, so it's better to start from scratch. It will give you more flexibility to design your car however you want.
Don't be afraid to experiment. If something doesn't look quite right, try switching out some pieces or rearranging them in a different way. The great thing about Lego® is that there are no wrong answers—it's all about what looks good to you.
Conclusion
Building a Lego car might seem like a daunting task at first. But once you have the basic shape of your car down, it gets easier as you move forward. Besides, there are many helpful resources available online, including forums and websites dedicated to Lego® collectors. If you're not sure where to start, try looking at some existing Lego® car sets for inspiration.
Finally, remember that building MOCs is all about having fun. Don't put too much pressure on yourself to create perfect builds - mistakes are part of the learning process! Just enjoy the process of creating something new and unique, and your collection will be all the better for it.
Looking for a place to buy Lego sets at a discounted price? Check out our Lego® deals and find fun gifts for kids and adults alike this Christmas. For more amazing deals, head over to the Brickfact app for a price comparison from a variety of providers and get notified as soon as a new Lego deal is available. And the best part? It is free and available for both iOS and Android!