Buy Lego® Minecraft® cheap
Minecraft is one of the most popular video games ever. Children and adults create their own virtual game world and go on exciting adventures. With Lego® Minecraft, you can experience the best adventures right in your own home. No matter whether you recreate scenes from the virtual world or create your own buildings. The possibilities of the Minecraft theme world are endless.
The selection of Lego Minecraft sets is huge. With Brickfact price comparison, you can buy your Lego set at a bargain price and choose from a list of suppliers. Discounts of up to 40% are not uncommon in the Lego Minecraft theme. Thanks to the Brickfact filter options, you can find the Lego Minecraft set that suits you best. 
Discover the world of colourful pixels and embark on exciting adventures!
Lego® Minecraft Village
With a Lego® Minecraft Village you create a centre in your Minecraft world. It serves as a home for the Minecraft minifigures and creates the opportunity to discover many new adventures. Small as well as big Minecrafters will get their money's worth here! 
The filter options of the Brickfact price comparison will help you find the Minecraft village that best fits your budget! If you wish, the Brickfact app will notify you via push notification as soon as a new Lego offer at the best price is available. 
It's going to be animal: The21188 Llama Village has its own pet care, where the llamas and lambs included in the set can be looked after. Best of all: Thanks to convertible modules, you can adapt the llama village to your wishes. Buy the Minecraft Llama Village with a discount of up to 30% in the Brickfact price comparison.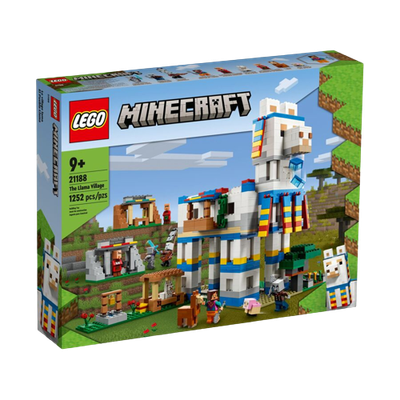 Experience exciting adventures with the 21190 The Abandoned Village set. The goal is to drive the zombies out of the village and rebuild it so that the former inhabitants can return. Buy Lego Minecraft sets at bargain prices with Brickfact's price comparison.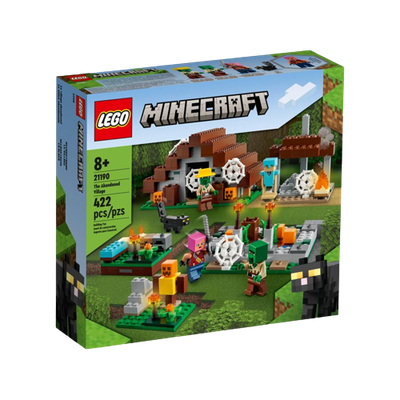 Lego® Minecraft Deals
With the Lego® Minecraft theme, children and adults discover the world of colourful pixels in a completely new way. The sets can be put together as desired to create your own play world. There are no limits to creativity. Lots of building fun is guaranteed!
Bargains can be found all year round. With the Brickfact price comparison, you can buy your Lego Minecraft set at the lowest price. If you want, the Brickfact app will notify you about new Lego deals.